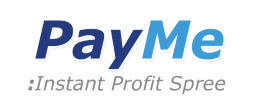 Payment methods available in the store include: PayPal, money bank transfer.

Transfer to a Polish bank account (prepayment)

The data for transfer to the Polish bank account:

The bank account mBank
Recipient: Woohoobikes.com Miroslaw Szwed
Street address of the recipient: Rudzka 38/3, 47-400 Racibórz, Poland

The account number in the system IBAN: PL 91 1140 2004 0000 3702 7539 2149
Code SWIFT / BIC: BREXPLPWMUL

Title of transfer: Order number

Customer: Full name
The amount of the transfer: the final total bill including shipping cost.

We also provide a quick payment deposit option provided by PayPal.me service. Link to PayPal.me gateway is available at this adress.